Better to die with honour than to live without it.

A willing helper does not wait to be called
SYLLABUS

To veiw a training syllabus click below
All students off Wu Xing Long Quan Kung Fu are taught this system by our set syllabus.
When a student first walks in the kwoon they are introduced to their first sash of the syllabus, the white sash.
The first few exams are treated as an introductory to the way we think and fight. Basic kicks and hand strikes are introduced as well as basic stances.
As the higher the student becomes up the long hard path to gain their black sash more is expected. The students are expected to think for themselves and improvise in certain situations, as we believe each person reacts differently to the next, so if a certain technique does not work they learn to flow into something else. At an early stage the student is taught basic, yet very effective weapons defence against different knife attacks and coshes. Towards the 1st degree Black Sash and above, every possible scenario thought of against modern day weapons of the street is practised such as baseball bats,bottles etc, as well as rigorous grappling training.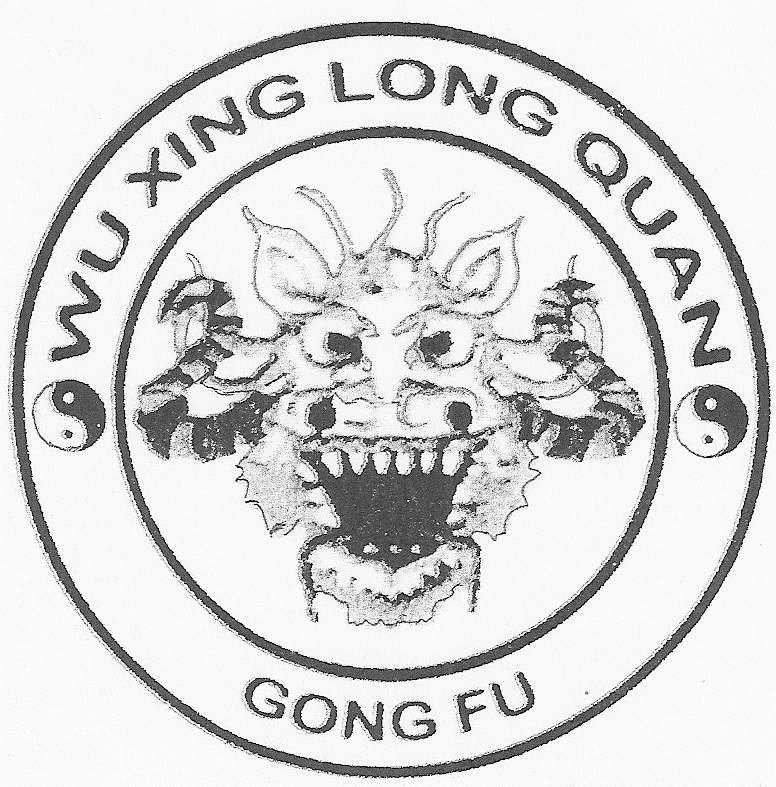 SYLLABUS