He who asks is a fool for five minutes, but he who does not ask remains a fool forever

Health is not valued till sickness comes
yee
er
san
s
woo
lio
chee
ba
jio
sh
wu sau
man sau
noy moon chuie
ping choi/chuie
wung jeung
dai jeung
wu sao
fook sau
pak sau
bon sau
bill jee
wu-hsin
sifu

kwoon
lup tsing
kin lai
yeu bay
hoi chee
sau ma
joan sien
Wu
Wei
Wu wei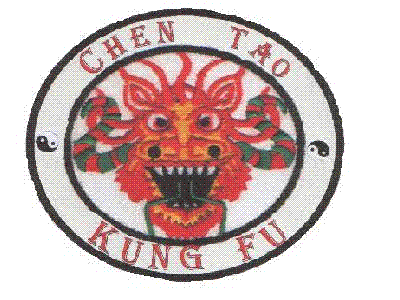 CHINESE PHRASES

One
Two
Three
Four
Five
Six
Seven
Eight
Nine
Ten

Rear guarding hand (open hand which is at the rear in a fighting stance)

Forward guarding hand (open hand which is at the front in a fighting stance)
Vertical punch

Flat punch
Sideward palm strike (palm strike with fingers pointing side wards)
Downward palm strike (palm strike with fingers pointing down)
Vertical palm block (blocking with palm of hand with fingers pointing up)
Hook hand block
Slap block (same as wu sau but hand slaps means of attack deflecting blow)

Raised elbow block

Thrusting fingers (spear hand strike)
To empty the mind – a state of wu-hsin
Teacher
Place of training
Attention
Salute
Ready
Start
Finish
The centreline Theory
Not / non
Action / doing / striving
Spontaneous action / spirit action
Here are some Chinese words used in our style and some other Kung-Fu schools. The phrases we use are very limited and are kept in the style to keep a certain amount of tradition to what is expected in the martial arts in the Western world. A lot of the phrases are a mixture of
what I believe are Mandarin and Cantonese as our style is a mixture of many different styles as is a lot of modern martial arts.
The Chinese language has hundreds of dialects, Some are so different they are like separate languages. A very small element of our style uses some concepts from Wing Chun Kung fu which is a mixture of two dialects. Wing Chun is Cantonese and Kung Fu spelt this way is Mandarin for Gung Fu which is spelt the Cantonese way, so Wing Chun Gung Fu is correct in Cantonese yet most people say Wing Chun Kung Fu. This is just a small example how the phrases we use are a mixture of deferent dialects.
We train at our school to learn a efficient Martial Art not to lean a new language as I am sure Chinese playing soccer in China do not speak in English.